Joe Browns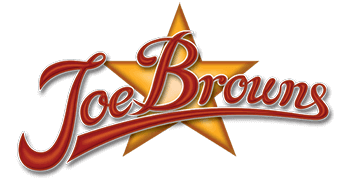 About Joe Browns-
"They were having the time of their lives - as though all their troubles were left at the door... If I could bottle that moment, it would be the very essence of Joe Browns - a true "feel good" tonic! "- Simon Brown, Founder
Joe Browns was founded in 1998, inspired by a group of friends enjoying a beer in a beach bar in Morfa Nefyn, North Wales, at the end of a great day on the surf. Fresh out of the sea, salt in their hair, laughing, joking and totally carefree, they were having an absolute blast.  FUN, SPONTANEOUS AND FREE! 
Joe Browns create exciting, colourful and engaging catalogues that customers simply can't wait to receive. They don't consider themselves trend-setters by any means, but what is created are remarkable garments that never fail to evoke positive compliments It's the small details and little finishing touches that make the garments stand out from other high street brands.
Showing items 1-30 of 30.