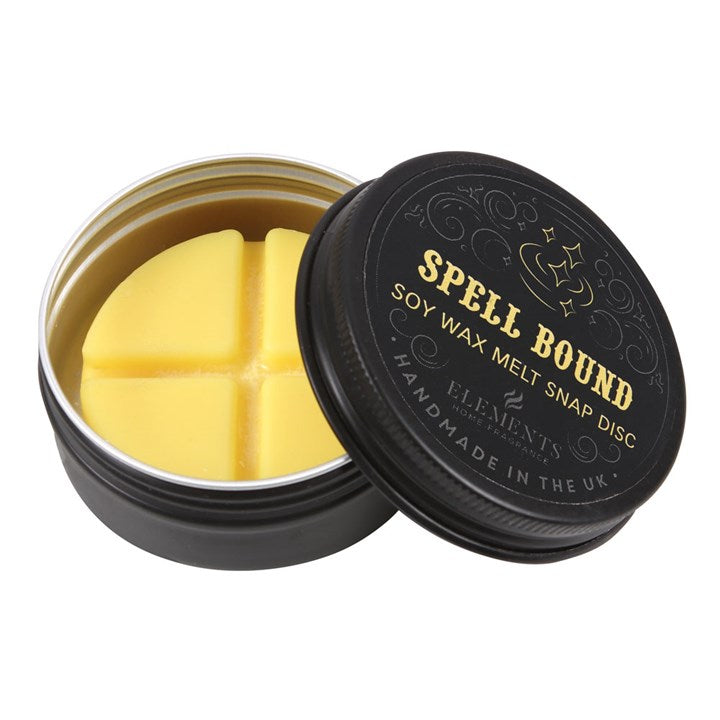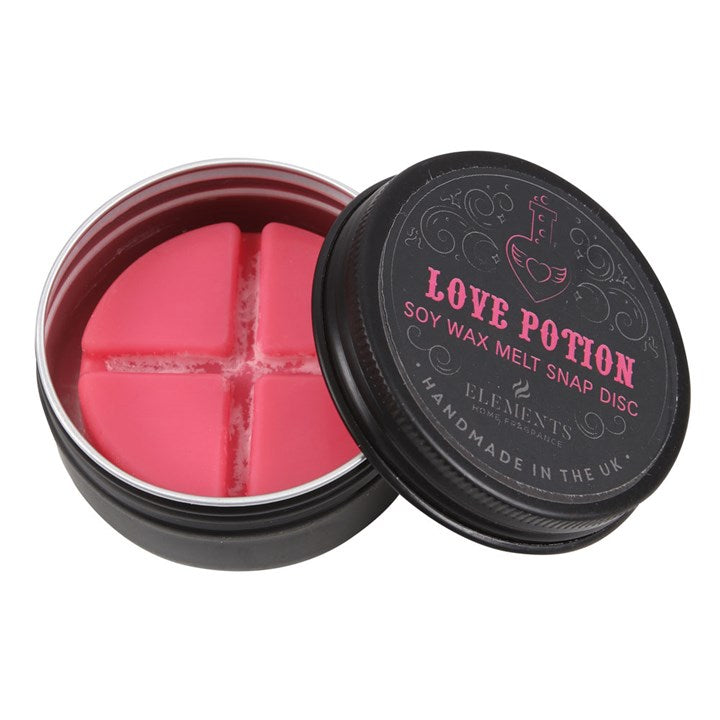 Gothic Soy Wax Snap Discs
Each 25g disc is divided into 4 sections for up to 45 hours of long-lasting fragrance per tin.
Handmade in the UK from 100% vegan soy wax and high-quality fragrance oil blends, our soy wax melts are non-toxic and completely biodegradable.

Dragons Blood - Get your blood pumping with this floral chypre fragrance. Delectable fruity top notes of mandarin, red apple and berry combine with freesia and ylang-ylang resting upon a base of exotic patchouli, sensual amber, sandalwood and incense. 

Spiced Pumpkin - Treat yourself to a warm pumpkin pie just out of the oven. Notes of spicy ginger and ground cinnamon finish off this classic autumn scent.
Poison Apple - The juicy scent of a crisp green apple with a hint of pear freshly picked from the musky grounds of a haunted orchard. So good you could almost eat it.
Spell Bound - This enchanting fragrance blends fresh pumpkin and creamy coconut with warm, spicy notes of cassia and clove. Finishes with a layer of sweet maple, precious woods and smoky bourbon.
Witching Hour - Top notes of citrus and raspberry dance over Parma Violet and rose. Tonka bean, musk and white woods finish this mysterious fragrance.
Witches Brew - This sweet explosion of hazelnut and praline is sure to put you under its spell.
Love Potion - Fruity, floral notes brewed with sweet peaches, apricot, strawberry and cassis will capture the heart of every hopeless romantic. Sensual and seductive with a pinch of powdery musk.
Midnight Moon - Notes of blood orange, madarin, bergamot and neroli mingle amongst a heart of yellow freesia, osmanthus and peach on a base of sandalwood and musk. Perfect for nights under the full moon.